Time really does fly, and 2022 flew by in a flash! As 2023 approaches, let's take a look back over the key moments of the past year at Hyperspread. Integrating social media management into our local marketing platform was definitely a major focus for us at Hyperspread. We are proud to offer an ever more comprehensive solution to our 75 retail customers, their 15,000 outlets and their individual local marketing strategies.
January: Hyperspread launches its 360° vision
In January, we added the Social Media feature to our local marketing platform. Our aim was to establish Hyperspread as a simple and effective 360 SaaS local marketing tool that enables retailers to manage the social media accounts of their local branches as well physical aspects like printed media and display units.
February: the marketplace goes degressive!
In February, we said we'd see you… on the Hyperspread marketplace. Same date, same time… but not the same price! With the introduction of degressive pricing, retail outlets can now benefit from advantageous rates when placing a large order. This is very sound logic and conducive to successful marketing. We have also integrated the platform's engagement statistics so that head offices can have visibility over their outlets' own marketing campaigns and are able to advise them further.
March: Google Business Profile is coming out
In March, Google Business Profile joined the Hyperspread family. Formerly known as Google My Business, this free Google tool is a must-have when it comes to local visibility. So it was a must for us too! As a local marketing platform, we wanted to develop a review management functionality so that our partners could manage all their posts and reviews directly from Hyperspread. This helps us to improve the visibility of our clients' outlets and to directly improve their e-reputation or online ranking.

In April, we also celebrated our second teambuilding event in Saint-Ouen.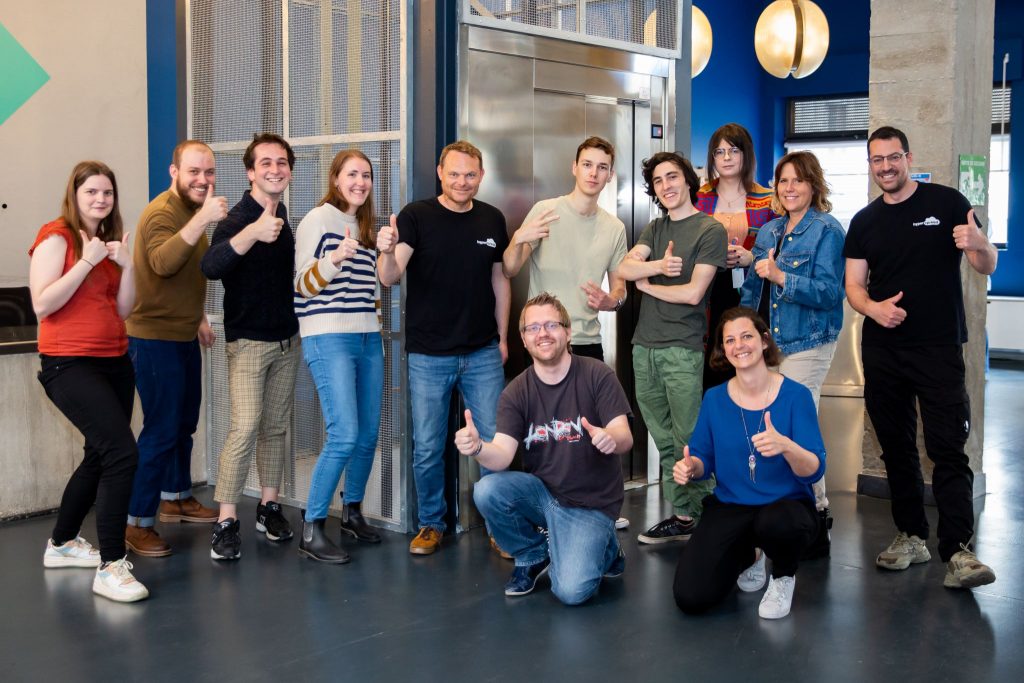 May: sponsorship is starting to blossom
Advertising is the natural way to strengthen our 360 perspective of local marketing. We believe that outlets should be able to activate ALL their omnichannel marketing from Hyperspread without requiring specific skills to do so. Paid digital acquisition is obviously part of this. We have therefore introduced sponsored posts, starting with Facebook; and to support the point of sale networks who advertise using print media and point of sale displays, we have been working with Staci, among the most well-established logistics companies on the market.
June: the mobile app hits the stores
In June, our app was launched for both Apple and Android. It is designed to help shop managers with the day-to-day running of their social media. Local stores can approve, publish or view the statistics for their page.
July – August: the campaign gets a new look
During the summer, the teams focused their efforts on making it as easy as possible to launch and monitor a marketing campaign. The triggering factor for marketing campaigns on the local marketing platform is often the potential reach they can have and the ease with which national campaigns can be adopted to a local scale. And it has to be easy for outlets to take charge of a campaign's marketing materials and customise them locally. Likewise, the head office needs access to straight-forward statistics – such as number of views, downloaded materials – in order to ascertain if the platform is bearing fruit, if the experience for outlets is a smooth one, or if the available resources are being used properly, for example.
September: ready-made posts are (back) here!
Our school year started with ready-made, ready-to-post templates – a bit like at school – that local branches can select, personalise and publish in a few clicks on all social networks: Facebook, Instagram, Twitter and Google Business Profile. Our product teams then added dynamic custom tags to automate social media posting.

At the end of September, we were in Drôme in southeast France to breathe in some fresh air and to launch a brand new work method: the OKR.

At the end of our third team building event, Utopia, Cécile Morel was appointed Managing Director of Hyperspread.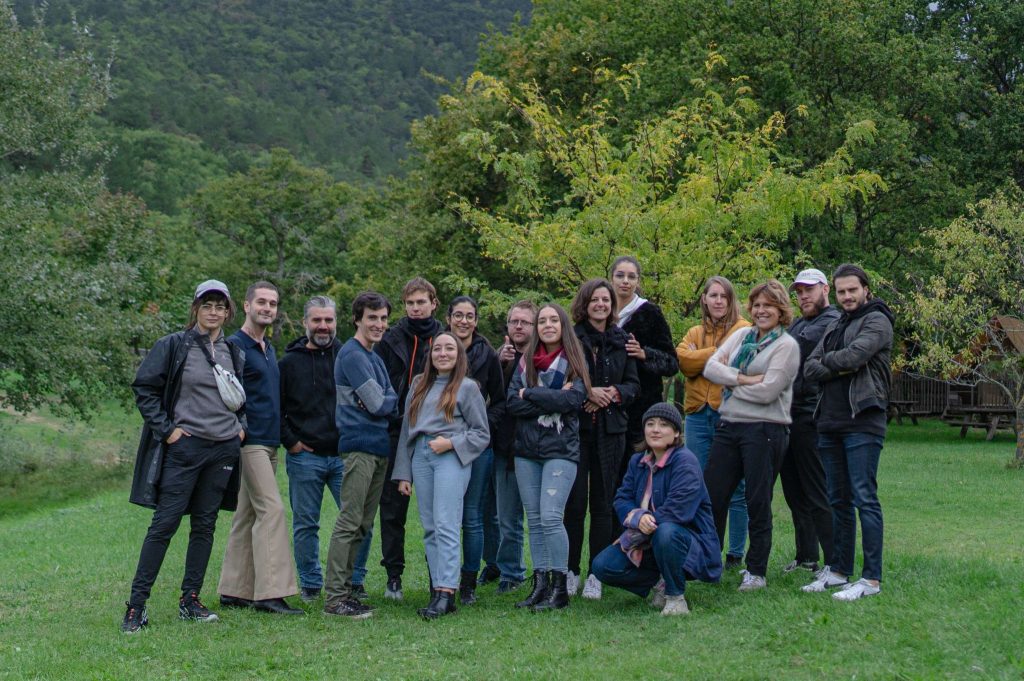 October: collaborations close to our heart
In October, we highlighted some successful collaborations with partners and loyal users of the platform. We spoke to Volkswagen, Mobalpa and ECF to understand the key benefits of Hyperspread.

On the product side, we added a tracking table for Presence Management performance. We are aware that paid sponsored campaigns are a growing issue for retail outlets, so we felt it was crucial to gain the support of agencies Cimer and Armis to highlight our capacity to offer paid media and secure a real
advantage for local marketing.
November: Paid Media and the Dashboard
We know how important local sponsorship campaigns are to local points of sale, so we expanded our Paid Media strategy. Head office can order packs from our marketplace and launch more advanced campaigns devised out with specialist service providers. The aim is for the company to be able to activate all the digital levers at the core of geo-advertising, particularly Waze and Google Ads. We also designed a clear and comprehensive Dashboard for effectively tracking and monitoring campaigns.
December: a comprehensive yet simple local marketing platform
The 2023 roadmap is taking shape and our Hyperspread elves are preparing some lovely surprises… watch this space! However, one thing remains the same, which is our vision of a comprehensive yet simple 360° local marketing platform.